I make no bones about it. I loathe going to Walmart and so does my husband. I don't shop there and unless under the gun to find something that I can't get any other place on earth I don't go. But lots of other people do.
Recently Pet IQ made the announcement that they will open pet care clinics in Walmart and plan on 1000 locations in the next year. I actually was invited to dinner with the people who are launching this group of practices and spent a great deal of time biting my tongue…. An unusual feat for me.
People are asking me what I think about this. So here you go.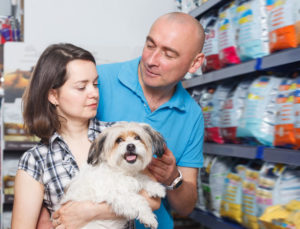 First of all, people will go. The public tends to be naïve when it comes to medical care (their own and their pets) so the price shoppers will certainly take the plunge because they will think they are getting a deal. I don't know the pricing, but I am sure it will be low and volume based. There are people who will embrace this. I am fine with that because if it means those undeserved pets get a few vaccines and an exam at least that is something. Hopefully, this will prevent them from getting Rabies, distemper or parvo in their life. Oh – and thank God it is at least not the feed store!
Second. I won't go and neither will other pet owners like me who have trusting relationships with their veterinarians and will drive miles out of their way to get top-notch care. I wouldn't go to a Walmart gynecologist and I won't take my pet there either.
Third. Do I think practices will lose clients to this group? Yes! If veterinary hospitals don't embrace a standard of over the top service and outstanding communication with their clients, those clients are at risk. Add to that, Wal-Mart has 1.5 MILLION employees and I am sure at least some if not most of them will go to the vet where they go to work.
What should practices do? Learn from successful practices.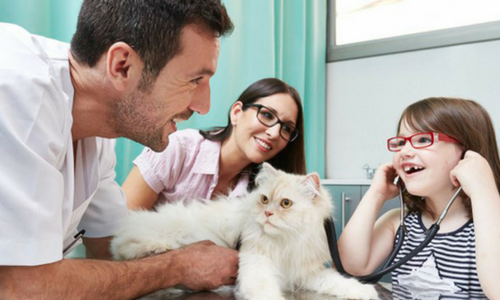 Train your team to show empathy. Veterinary medicine is a PEOPLE business that treats ANIMALS. We should never forget that the humans in our world are the decision makers. We are here to be a partner in care with our clients.
Train your team in medical knowledge so they have answers when people call. It is aggravating when people request information and get a staff member that is poorly trained and can't answer their question.
Train your team to explain the difference between you and the "other guy" and if you aren't different then you may need to look at your Mission, Vision, and Values and revisit why you walk in the door. Passion is perceived by others…
Make it easy to work with you. Proactively capture appointments when callers ask questions rather than asking " do you want to make an appointment?" Forward book your annual visits before they leave the practice, so they don't have to work to make their next visit's appointment. Respond quickly to refill requests. Why should a client have to call 24 hours in advance when we can fill a prescription in 10 minutes? Let them send texts to your landline! Yes – there is an app for that. RESPOND YESTERDAY!
Staff adequately! You can't serve people with no staff. One CSR cannot answer 4 incoming lines, assist clients checking in, check out clients leaving and make connections with people who are waiting. Clients hate being on hold and waiting so SOLVE THE PROBLEM.
Pay well. We need exceptional people who "get" client service and have ideas on how we can be improving every day. They are valuable.
Leverage your team. Licensed vet techs are skilled and educated – and allowed to perform many procedures that doctors perform but should be delegating. Techs can save clients money and increase practice revenue…use them to the max.
Be cutting edge. New technologies are rapidly advancing our ability to care for pets. Step into tech and use tools that make you stand out. Have an app. Use telemedicine. Video take home instructions and email them to the client so they can have you in their pocket the next time they need to pill that cat. Put cameras in your doggy daycare so owners can check on their fur family all day. Send reminders for everything to help pet owners comply with care. Make it easy to get refills from YOUR home delivery pharmacy. Use wearable devices to monitor patients remotely. Yes, all this is possible, and it is happening now.
Take TIME with people. Appropriate appointment scheduling allows our team to give thorough explanations of services, treatment plans, and home care. But even more meaningful is an appointment that gives you time to connect with the person in the room as a fellow human being.
Am I worried about Walmart?
Not really. I have been warning that this was coming for over 10 years. I am surprised it took so long.
But veterinary medicine got a little complacent when products could be counted on for most of our profit. Now those products are leaving, and we will return to the practice I grew up in – one where clients paid for service, knowledge, communication, kindness, and positive outcomes for pets. Where we had a website 5 years before every other practice and a pet limo that would pick up your pet and transport it to the practice for care. Where the play yard hosted a jungle gym and a kiddy pool before doggy daycare was a "thing".
There is Walmart and there is Nordstrom's, there is the Red Roof Inn and there is the Ritz Carlton…and there is Target and Courtyard Marriott somewhere in the middle. All have a target market. Decide your brand and be the best you can be because you can't be all things to all people.
Great pet parents go to great pet doctors with great teams.
As long as these outstanding practices keep doing what they do… pushing the envelope of care and client service to higher levels … then they will always have a place and will always thrive, and they will always have a client in me.
Do you have questions on how to go about making these changes I mentioned? Contact me and let's chat!