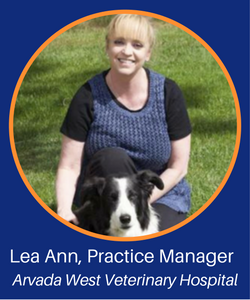 Lea Ann is a practice manager who knows digital reminders and notifications are her clients preferred method of communication. She also uses digital reminders because they're less expensive, environmentally friendly and increase compliance.
"Our clients think our digital reminders and notifications are great. It saves our front desk staff time by reducing phone calls and it saves our clients time because they can respond at the most opportune time. They can respond early before we open or late when we're not here. There's a lot of opportunity for clients to contact us back on their own terms," said Lea Ann.
Lea Ann's practice still offers postcards because a few of her clients do want them, but the goal is to reduce the amount they're sending on postcards, save some money and increase compliance because digital is more convenient.
"Most of us have text or email on our phone. It's so much easier to shoot an answer or response back digitally than having to pick-up the phone," she said.
Digital reminders offer practices a more effective way to reach clients and provide an easier way to respond to them. Rather than having to pick-up the phone and call, clients can click a button within the reminder and directly book their appointment with the practice scheduler. This eliminates the time staff spend on the phone answering appointment request calls and provides more accurate measurement of compliance and ROI. Because of the convenience digital reminders provide, clients are also more likely to respond since they're able to book an appointment before, during or after practice hours.