"What's dangerous is not to evolve" - Jeff Bezos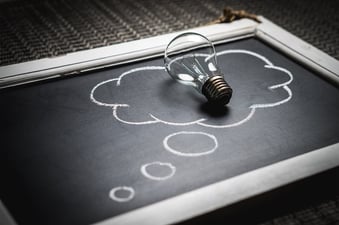 Whether you agree or not, the veterinary industry hasn't evolved much over the last 20 years, but pet parents have. We went from having car phones that plugged into the cigarette lighter jacks to having a hand-held smart phone which acts as a camera, timer, alarm, computer and anything else you can think-up. Technology has evolved to become more efficient and on-demand and thus so have consumers. A 2014 Gallup poll confirmed that Millennials prefer text messaging over phone calls as their primary way to communicate. Stores are closing their doors because of online giants like Amazon. Things are changing and the veterinary industry has been left behind.
Years ago, the clients of a veterinary practice were local pet parents who didn't have many other options besides the town veterinarian. But now the industry has grown and the fight to find and keep clients has become harder. As Jeff Bezos states "in the old world, you devoted 30% of your time to building a great service and 70% of your time to shouting about it. In the new world, that inverts." In the new world, your service speaks volumes. Pet parents look at reviews, ask neighbors and do research before committing to an appointment. You are expected to have a website and appointment and refills should be hassle-free. The entire experience from your practice should be seamless; from the time a pet parent decides to make an appointment to the time they are reminded of their next one.
Pet parents want transparency, efficiency and convenient options. They don't want to sit on the phone like their parents did. They want full access to their pets medical information and the ability to make an appointment at 5 p.m. in the afternoon or 1 a.m. in the morning. They want to be able to take better care of their pet with a click of a button. The demand for the veterinary industry to evolve has never been higher and VitusVet is here to help you lead the change.