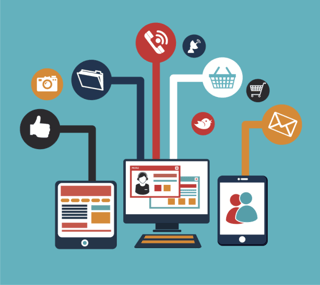 Client retention is a function of client satisfaction, and there is no better way to build goodwill than through consistent, well-executed customer service touchpoints.
"Now more than ever, consumers want to be recognized, communicated with and rewarded based on their personal tastes and preferences. Most importantly, they want to receive exclusive, VIP access to the products and experiences they covet in exchange for their loyalty."
-RetailTouchpoints Special Report
It is no secret that veterinarians are busy, and try as we might, we are still human, and can't attend personally to every inquiry. But we can empower our staff to regularly communicate with owners on our behalf, and the more personal, empathic, and valuable each touchpoint is, the more loyalty we can inspire.
---
This is why generic email blasts and ho-hum social media posting has such poor engagement rates with clients. The general population has been trained to recognize impersonal advertising at a glance, and promptly ignore it.
Think about your own behavior when you see a generic ad. Now imagine a business that doesn't send you a mass-mailed email flier, but instead sends you a personal message that is meaningful to your situtation. It takes time and effort but it is time well allocated.
This is the gold standard in personalized care that veterinary hospitals can achieve. Veterinarians have the opportunity to make the experience special for owners every single time they interact with us, and deliver value, rather than adding to the noise.
Here's a few ideas for personalized touchpoints:
Text owners in real-time when their pets are entering and leaving surgery, and on recovery.

Send picture messages of in-patients while outside on walks, or looking clean and comfortable in their housing.

Reach out to the client before and after each annual check up, addressing the owner by name, mentioning their pet, and rehashing the main takeaway from the appointment.

Utilize branded communication channels, such as mobile apps and social media pages increase your presence in clients' everyday lives.

Feature (with permission) stories and pictures of cases with great outcomes on social media. (On average Americans will tell 9 of their friends when they have a good customer service experience.)
There's two very simple rules that you can use to help determine if a touchpoint is going to be intrusive, or welcome:
If this was your personal pet, would you want to receive the communication in question?

Does the communication deliver something useful, personal, original, and/or valuable that helps communicate the expertise of your practice?
It seems obvious, but these concepts are the basis of an overhaul in the marketing world, which is quickly shifting from interruption marketing, to permission marketing.
If veterinarians can stay current with the complexity and the rapid progress of modern medicine, we can absolutely do the same with our business practices.
To learn more simple ways to retain clients watch a recording of our recent webinar!