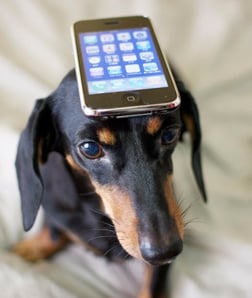 How many of your clients come in daily to purchase refills, preventatives, food and other pet supplies? Chances are it is a good number...but it's declining. Competition from online providers, like Chewy and Amazon.com, has never been tougher. Some of these companies are so well-funded that they are willing to LOSE money in order to get your clients' online pharmacy business because they know that, once they get them away from you, they'll never buy medications/food from you again. We've even seen some online providers with retail prices that are less than the average veterinary practice pays wholesale!
Despite this trend, and while convenience and low price are important to the modern consumer (Are you really any different?), a significant number of clients would still prefer to buy these items directly from you. Why? Because they trust you.
Online stores can be a great resource for practices, which is why so many practices use them. They help you offer clients an easy way to buy medications and food that you may not keep on hand. They also offer home delivery, which most practices are not equipped (or willing) to do themselves. The challenge is that merely having an online store isn't enough: you need to drive clients to it. Remind them that they need the medication and offer them a simple online experience to buy it. If you have an online store but are disappointed with the results, this is probably why.
The benefits of a better online ordering experience will significant impact your practice in the following ways:
Digital medication reminders are very effective.

If you sell a 6 month supply of heartworm preventative to a client and your parting words are, "Call us when you need more!" you are losing the battle. People are busy and, increasingly dislike having to pick up the phone to order things. Amazon doesn't make them do this. Neither do Uber, AirBnB or Chewy. VitusVet's medication reminder tools can increase refill compliance by up to 100%....a huge increase for your practice's #1 profit center.

It saves your front desk staff time.

Your front desk staff is no longer wasting time answering the phone to take an order, which frees them up to focus on what is MOST important: offering a great in-practice client experience.

More orders lead to more revenue. How many appointments would you be getting if you didn't use wellness reminders? Why would medication refills be any different? Digital medication reminders allow clients to place orders when THEY want, which

increases the amount of products your practice sells. Having an online store doesn't matter if nobody visits it!