---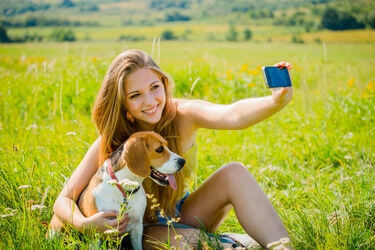 In 2015 not only did Millennials surpass Baby Boomers as the largest generation in the United States, but also as the largest U.S. pet-owning population as well. According to data research during the Global Pet Expo 2015, 35.2% of the U.S. Millennial population are pet owners, compared to 32.8% of Boomers. Millennials are more likely to hold off on having children, and opting in to caring for pets, like family. The percentage of Millennials owning a pet is only going to grow as studies show that, pet-free Millennials are 39% more likely to own a cat or dog in the future.

So why is it so important that veterinary practices cater to Millennials? Because they are the ones that are going to fill your appointment books, market your practice and, most importantly, pay your bills. If you plan on attracting them, you will need to know what they are looking for.

---
Stellar Customer Service- 59% of customers will not return to your practice after a bad customer experience, and that is a percentage you can not afford to lose. These new pet loving consumers will demand high service and responsiveness. Is your practice capable of doing that on top of the other million tasks that they need to do in a day? Don't worry, Millennials through the years have had lots of experience with online and self-service solutions, reducing the need for human gatekeeper. The last thing they want is for your employees to stall the process, especially if they can not offer any added value.
Strong Values- According to Barkley, an independent advertising company 50% of Millennials make an effort to look for companies that share the same values as them. As a Veterinarian you already have one thing in common, you love animals! If you take that passion and build a cause around it, like volunteering or offering services to a rescue, Millennials will respond positively to your business. Surprisingly, they're actually willing to pay a premium for a company that holds strong values. The search for common values and honesty is a powerful force to motivate customers.
Convenience- The majority of Millennials actually prefer to streamline the booking/ record process digitally and have more personalized attention when face-to-face. Growing up with technology always in their hand, waiting on hold or waiting for a practice to open up in the morning is almost impossible. Give your customers a free branded app, create a facebook page, or offer online booking to help your practice become more convenient to this generation.
Millennials are a very different breed of individuals and have very different lifestyle and purchasing habits than the Baby Boomer generation, particularly relating to pets. While thinking about your veterinary practice's long term plans make sure you consider this up and coming population segment and how they could impact your business.